Hi there, I'm Grace Benkovitz. I am an expert at navigating health information and research to find and implement the most robust advice. Here is my story and my other interests.
I'll get the degrees out of the way first. I have a B.A. in Music Industry from the State University of New York, Oneonta and a Master's in Human Nutrition from the University of Bridgeport, Connecticut. Yes, my two passions are very different.
I grew up on a family farm in the Southern Tier Region of upstate New York in a very small town called Guilford. While I was in school there were more cows than people in Guilford! We were a family of seven and raised cows and pigs to eat and chickens for their eggs. My childhood was atypical (although I didn't know it at the time). To me it was normal that we butchered the pigs in the kitchen as a family…my job was to cut the fat from the pork chops. We had an extensive garden, greenhouse and other fruit bushes and trees and would harvest, freeze and preserve much of the family's food for the winter. My parents also had three bee hives.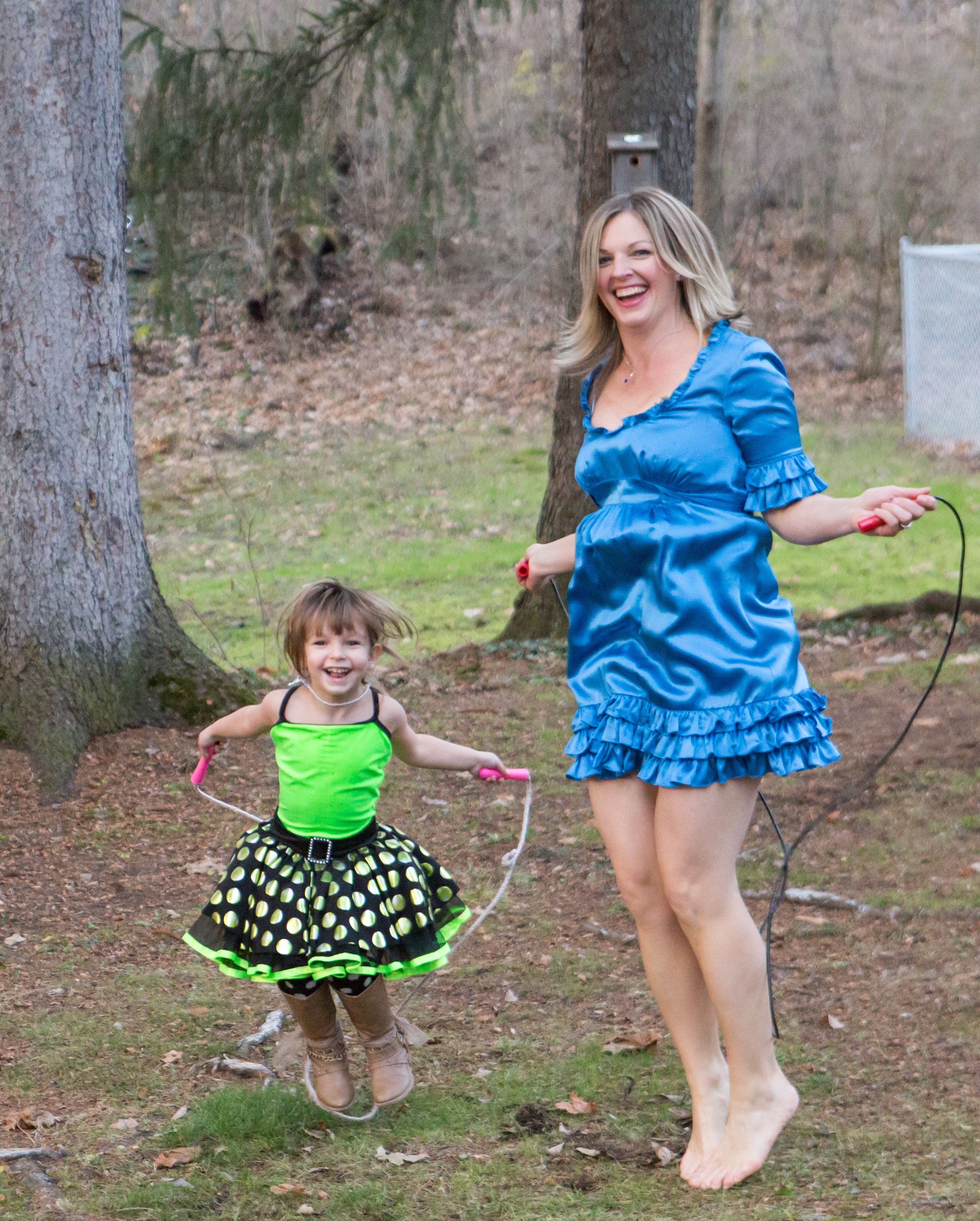 It sounds amazing right? Well as a child I didn't think so. Instead of being outside with my parents learning to work the land I spent as much time as possible inside practicing one of the five instruments I studied while growing up (I added a sixth instrument in college). My love of music and attraction to the concrete jungle of New York City led me to a degree in music industry and a relocation to Queens, NY right after college. I lived in New York City for thirteen years. The first half I spent working at a music marketing company producing large music festivals. I then went to work as an assistant at an investment bank so I could concentrate on raising my wonderful son, Quintin.
A comment and book recommendation from a former colleague at the investment bank sparked my interest in food and nutrition and my upbringing on the farm made it easy for me to understand that far too many people were not eating real food anymore! I became fanatical about real food and nutrition and decided to earn a master's degree. And I purchased a good portion of my parent's farm land – finally I appreciated it!
With my master's degree in hand I had no clue how to use it! I fumbled around for a while with a few nutrition counseling clients and started writing food articles. And I moved back to upstate NY to get married and I had a baby girl (she's the cute one jumping rope with me). I started working at a local forklift company as an assistant to some executives, one of which happened to oversee the employee corporate wellness program. He gave me the tools and opportunity to turn my health knowledge into classes that I teach to my colleagues. And that is how Optimal Health with Grace came about.
While I am not working the corporate gig or working on Optimal Health with Grace I spend much of my time with food. I grow food at my home in the front yard and with my mother in her garden and greenhouse. I prepare, cook and bake much of my family's food. I also preserve foods through fermentation. I eat a lot of delicious high quality nutrient dense food! Lately I have been turning foods into personal hygiene products.
I recently started practicing my instruments and shooting a basketball again. I was pleasantly surprised to find two of the things I did the most as a teenager to be really useful stress management tools in my 40's. We are all learning.
Oh, and apparently I really like to use exclamation points!
Be Well and Love the Earth,
Grace